Puppy Grooming Pre-School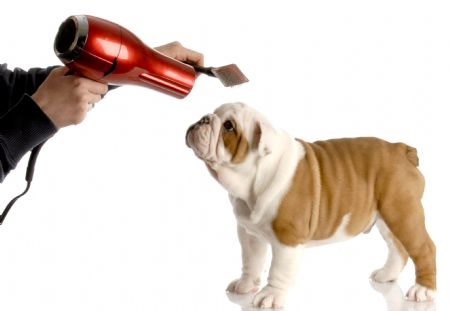 PUPPY GROOMING
It is important to get puppies used to grooming from a young age. Just like taking your new puppy to Puppy Pre-School to begin socialising, training and learning about looking after your puppy.
Puppy Grooming Pre-School will help your puppy to gently experience the various aspects of grooming that she or he will participate in for life.
The Canine Spa offers a Puppy Grooming Pre-School.
Your puppy will experience, over 5 weeks/sessions, a developmental grooming programme.
This programme will give your puppy positive experiences to associate with grooming and visiting a grooming spa.
Grooming is a life long activity for you puppy, so learning that being groomed is a fun and enjoyable activity will make life easier for you and your dog for many years.
The Puppy Grooming Pre-School Programme
1 visit per week for 5 weeks
Each visit is for approximately 15 minutes to allow your puppy to experience the various elements of being groomed and visiting a grooming spa
introducing new grooming experiences
and
building on the experiences of the previous visits
Lots of positive reinforcement
and treats
The final visit will involve a 'Clean Me Up' Spa Package
COST $25
Contact:
The Canine Spa through the application form, email, text or phone to discuss and book a time for your pup to begin Puppy Grooming Pre-School.
Contact Details
Dawn/Rhonda
Black Mountain Range Road, COOROY, Queensland
PHONE: 0490 159235
EMAIL: [email protected]
FACEBOOK: facebook.com/cooroy.thecaninespa.grooming