About The Canine Spa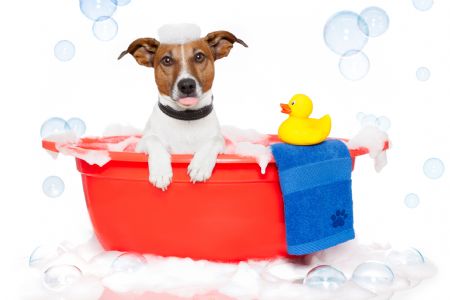 The Canine Spa has been a long time coming.
I have been involved with dogs since I was a youngster, having owned dogs nearly all of my life. For the last 22 years I have owned, shown, bred and groomed pure bred dogs – Chinese Crested Dogs - both powder puffs (long coated) and hairless.
I have been opperating The Canine Spa for seven years. I have participated in practial training under Janet MacGregor, respected, experienced professional groomer. Janet and her husband, John, developed Animal House professional grooming products, which are used at The Canine Spa.
I have completed Dog Grooming Professional - Level 3, with Honours, through Online Academies UK.
I have a desire to constantly improve my grooming skills participating in workshops and seminars conducted by highly regarded national and international groomers.
I look forward to grooming your dog and helping you to keep your pooch in tip top condition.
Contact Details
Dawn/Rhonda
Black Mountain Range Road, COOROY, Queensland
PHONE: 0490 159235
EMAIL: [email protected]
FACEBOOK: facebook.com/cooroy.thecaninespa.grooming